Bistro & Cafetería is easy to find. It is located 25 meters west from the entrance of the National Theater. For the exact direction, see the map below.
To give you an idea of how close

Bistro & Cafetería is from the National Theater, you should take a look at the picture below.
Direction: Las Arcadas building,. in front of the Teatro Nacional. San José, Costa Rica.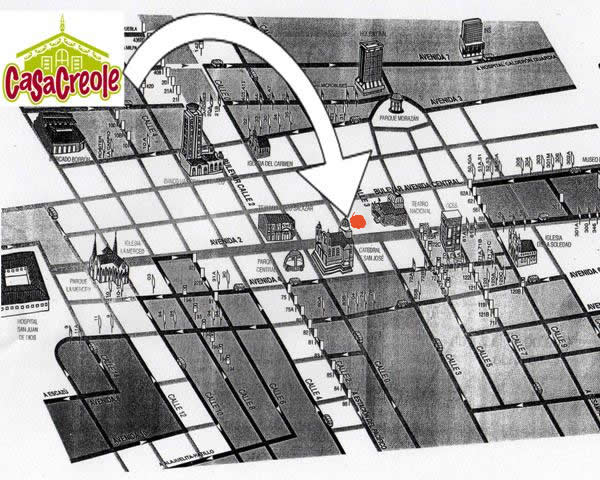 Click for a larger image of the picture.